Kirk A. Sigmon
Attorney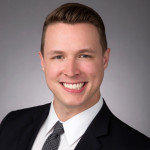 Kirk A. Sigmon calls on years of legal, technical, and business experience to counsel clients at all stages of invention, intellectual property enforcement, and litigation. His cases have involved a broad range of technologies, including optoelectronics, data storage and magnetics, network infrastructure, agronomy, cellular communications, and pharmaceuticals.
Mr. Sigmon has successfully represented both plaintiffs and defendants in multi-million-dollar patent infringement trials in federal court. He has counseled Fortune 500 companies on topics including patent portfolio management and intellectual property enforcement.
Before joining Banner & Witcoff, in addition to his intellectual property practice, Mr. Sigmon worked with clients in response to Department of Justice, Consumer Financial Protection Bureau, and Securities and Exchange Commission investigations that involved technical issues such as data security. He also formerly worked at a law firm in Tokyo and has experience with Japanese and Korean intellectual property issues. He is fluent in conversational Japanese.
Prior to his legal career, Mr. Sigmon programmed web applications and video games for companies around the world.
Mr. Sigmon has an extensive pro bono practice. He has successfully represented a Guantanamo Bay detainee in military proceedings, represented victims of sexual violence in U-Visa proceedings, and routinely prepares testamentary documents for indigent senior citizens.
Mr. Sigmon earned his J.D. from the Cornell Law School and has a B.A. in Japanese and a B.A. in English from Wake Forest University. He is scheduled to receive a B.S.E.E. from Arizona State University and an M.B.A. from Temple University this fall.
Office
1100 13th Street, NW
Suite 1200
Washington, DC 20005-4051
T 202.824.3000
F 202.824.3001
E Emailksigmon@bannerwitcoff.com
Education
B.A., magna cum laude, 2010, Wake Forest University
J.D. 2013, Cornell University
Bar Admissions
2013, Virginia
2013, District of Columbia
Court Admissions
U.S. District Court for the Eastern District of Virginia