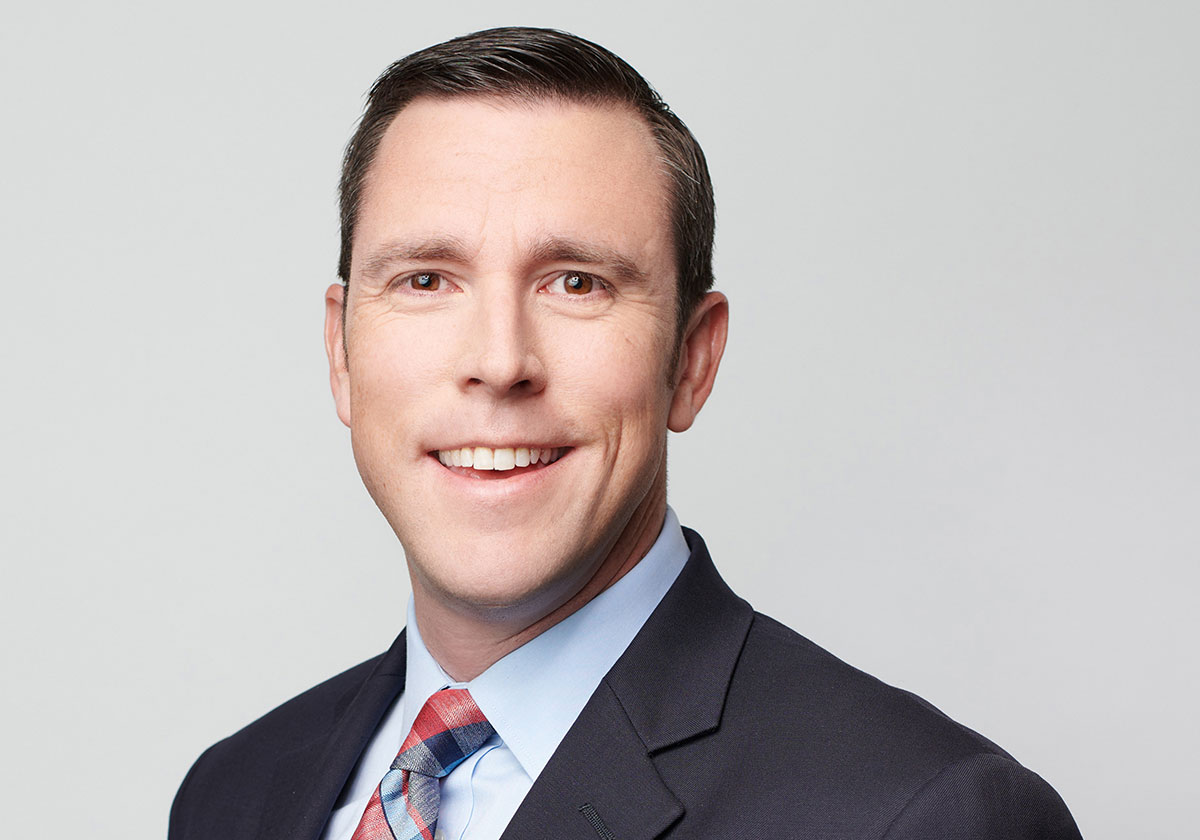 Tim focuses his practice on intellectual-property litigation and counseling. Leveraging his experience as a former power-technologies engineer, Tim has represented some of the country's leading innovators, developers, and manufacturers including Fortune 500 companies.
Based in Chicago, where he serves as chair of the firm's litigation committee, Tim is currently on a trial team handling a multi-case patent-infringement dispute for a renowned designer, manufacturer, and seller of merchandise-display systems found on shelves at major retailers across the country. He recently served on trial teams that won a significant trademark-infringement and dilution jury verdict for a prominent convenience-store chain, and successfully enforced patent and trademark rights for a leader in outdoor lifestyle products.
For nine consecutive years, Tim has been recognized by Illinois Super Lawyers, first as an Illinois Rising Star (no more than 2.5 percent of lawyers in each state are named to the annual Rising Star list, which recognizes lawyers who are 40 years old or younger or in in practice for 10 years), and in 2019, as a Super Lawyer.
Before joining Banner Witcoff, Tim performed system design and engineering analysis as a power-technologies engineer for Sargent & Lundy LLC, a power-plant design-engineering firm. He also worked as a sales engineer for a vendor of water-treatment solutions for boilers, cooling towers, and closed-loop systems.
Tim graduated magna cum laude from The John Marshall Law School and earned a Bachelor of Science with honors in mechanical engineering from Michigan State University. During law school, he served as a judicial extern for the Hon. Robert W. Gettleman of the U. S. District Court for the Northern District of Illinois. He also served on the editorial board of the Review of Intellectual Property Law, sat on the Moot Court Council, and participated in the 2006 Giles Sutherland Rich Memorial Patent Law Moot Court Competition where he and his co-counsel won Best Appellee Brief for the Midwest Region.
Some of Tim's recent achievements include the following matters:
Integrity Worldwide, LLC v. Rapid-EPS Ltd. et al., No. 3:17-cv-00055-K (N.D. Tex. Oct. 18, 2018) (denying defendant's motion for summary judgment of patent non-infringement)
Buc-ee's, Ltd. v. Shepherd Retail, Inc. et al., No. 4:15-cv-03704 (S.D. Tex. May 22, 2018) (jury verdict for plaintiff on all counts including trademark infringement and trademark dilution)
Mexichem Amanco Holdings S.A. de C.V. v. Honeywell Int'l Inc., No. 16-1038 (Fed. Cir. Oct. 11, 2016) (Rule 36 affirmance)
YETI Coolers, LLC v. RTIC Coolers, LLC, 1:15-cv-00597-RP (W.D. Tex. Sept. 21, 2016) (adopting Special Master's report and recommendations on patent claim construction)
In re Cashman Equip. Co., 584 Fed. Appx. 930 (Fed. Cir. Nov. 25, 2014) (denying petitioners' Petition for Mandamus to reverse the Central District of Illinois' order re-transferring the case)
ESCO Corp. v. Cashman Equip. Co., 65 F. Supp. 3d 626 (C.D. Ill. 2014) (granting plaintiff's motion to retransfer venue)
Harley-Davidson Motor Company v. S&S Cycle, Inc., No. 2:13-cv-1428 (E.D. Wis. Jan. 16, 2014) (final judgment)
Caterpillar, Inc. v. ESCO Corp., No. 12-1017, 2012 WL 6618602 (C.D. Ill. Dec. 18, 2012) (granting defendant's motion to transfer venue under 28 U.S.C. § 1404(a))
Lyons v. Nike, Inc., 874 F.Supp.2d 986 (D. Or. 2012) (granting defendant's motion for summary judgment of patent non-infringement)
Methode Elecs., Inc. v. DPH-DAS LLC, Nos. 09-13078, -14303, __ F. Supp. 2d __, 2010 WL 174554 (E.D. Mich. Jan. 19, 2010) (affirming and modifying magistrate judge's opinion and order granting defendant's protective order)
Lyons v. Nike, Inc., No. 2:08-CV-00403-TJW-CE (E.D. Tex. Sept. 17, 2009) (granting defendant's motion to transfer under 28 U.S.C. § 1404(a))
Methode Elecs., Inc. v. Delphi Automotive Sys. LLC, 639 F. Supp. 2d 903 (N.D. Ill. July 16, 2009) (granting defendant's motion to transfer under 28 U.S.C. § 1404(a))
First Quality Baby Prods., LLC v. Kimberly-Clark Worldwide, Inc., No. 09-0354, 2009 WL 1675088 (M.D. Pa. June 15, 2009) (granting defendant's motion to dismiss declaratory judgment action for lack of subject matter jurisdiction)
B.S.M.E. 2001, Michigan State University
J.D. 2007, John Marshall Law School
Bar Admissions
Court Admissions
Supreme Court of Illinois
U.S. Court of Appeals for the Federal Circuit
U.S. District Court for the Northern District of Illinois
U.S. District Court for the Central District of Illinois
U.S. District Court for the Eastern District of Wisconsin