Samuel P. Richey
Attorney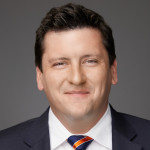 Samuel P. Richey assists clients in achieving their business goals through creative intellectual property solutions. In his prosecution practice, Mr. Richey assists clients in obtaining and maintaining patents and trademarks. Mr. Richey has assisted numerous companies in developing their intellectual property strategy in concert with their business objectives. Mr. Richey has extensive experience in computer software, electrical, and mechanical applications, including distributed systems, cloud computing, targeted advertising, vehicle telematics, video encoding and distribution, image processing, digital communications, power amplifiers, and dive equipment.
In addition to developing robust intellectual property portfolios, Mr. Richey also counsels his clients in a variety of transactional matters. In his counseling practice, Mr. Richey assists clients in licensing software and hardware systems along with developing and reviewing a variety of business agreements, including consulting agreements and non-disclosure agreements. Mr. Richey also evaluates intellectual property portfolios during mergers and acquisitions to ensure that the intellectual property being purchased (or sold) is in order, including reviewing source code for open source issues. Several of Mr. Richey's clients have been successfully acquired in transactions ranging from tens to hundreds of millions of dollars.
Mr. Richey also assists a variety of clients with technical and litigation issues, including analyzing products, providing infringement and validity opinions for potential claims, and developing cost-effective strategies for resolving nuisance lawsuits from non-practicing entities.
Prior to becoming an attorney, Mr. Richey worked as a software engineer and consultant at a variety of companies ranging from startups to Fortune 100 firms. Prior to returning to Illinois, Mr. Richey was a partner at a patent boutique in Southern California and served as an adjunct professor in intellectual property and patent drafting at the Western State College of Law.
Mr. Richey practices in the Chicago office of Banner & Witcoff, Ltd.
Office
71 South Wacker Drive,
Suite 3600
Chicago, IL 60606
T 312.463.5000
F 312.463.5001
E Emailprichey@bannerwitcoff.com
Education
B.S. 2003, University of Illinois
J.D. 2011, University of California Davis School of Law
Bar Admissions
2011, California
2018, Illinois
Court Admissions
U.S. District Court for the Central District of California
U.S. Patent and Trademark Office