Christopher J. Renk
Attorney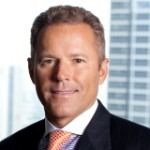 Chris Renk focuses his practice on litigating patent, trademark, copyright, trade secret, false advertising and unfair competition cases. Chris utilizes a value added approach in his litigation practice and believes that litigation goals should always be defined by each client's business objectives. He is skilled in developing and implementing litigation strategies to fulfill those objectives.

Since joining the firm in 1988, Chris has successfully represented both plaintiffs and defendants as lead and co-counsel in jury trials, bench trials, and appeals. His cases have involved diverse subjects such as computer software, consumer electronics, product designs, electrical controls, internet content delivery, medical and surgical devices, heat transfer, distilled spirits, contact lenses, fuel injection systems, athletic footwear and textiles processing.
In each year from 2010 to 2017, Chris was selected for inclusion in the editions of The Best Lawyers in America (click link to view). Best Lawyers is considered the oldest and most respected national peer-review publication in the legal profession, and is based on an annual peer-review survey. In each year from 2005 to 2016, Chris was included in Illinois Super Lawyers, and was also selected to their Top 100 list featured in Chicago magazine in 2005, 2009, 2010 and 2011. Since 2004, Chris has yearly been named to the Leading Lawyers Network and in 2010 was profiled in Leading Lawyers magazine (click link to view). Based upon peer nominations and approval by the network's Advisory Board, only the top lawyers are nominated and eligible for membership in the Leading Lawyers Network. In 2014, Chris was named on the BTI Client Service All-Star Report. Inclusion in this exclusive report is driven solely by direct feedback from in-depth interviews of General Counsels from more than 3,700 large and Fortune 1000 companies. These interviews determine precisely which attorneys top the charts in client service excellence. Law firms and their attorneys have no influence on these rankings.
In addition to his active practice, Chris is a fellow of the American Bar Foundation and is a Member of the Sedona Conference Working Group on Patent Remedies. Chris also serves as an Adjunct Professor of Law at the Georgetown University Law Center and Northwestern University Law School, where he teaches Patent Trial Practice and Patent Litigation II. He is a contributing author of the Patent Litigation Strategies Handbook (Fourth Edition), BNA, 2015, Patent Litigation (Third Edition), PLI, 2015, and Patent Trial Advocacy Casebook, (Third Edition), ABA, 2015. Chris is a frequent speaker on various intellectual property issues, the author of several articles on intellectual property law, and has been a featured guest on WB's First Business (click link to view), discussing intellectual property piracy in China.
Chris earned his engineering degree from Iowa State University in 1983. Prior to attending law school, he was an engineer at General Dynamics Corporation. He is a 1988 graduate of the University of Minnesota Law School.
Chris is a registered patent attorney and is admitted to practice in Illinois, Minnesota, and the District of Columbia. He also is admitted to practice before the United States Supreme Court, the Court of the Appeals for the Federal Circuit and numerous federal district courts.
Mr. Renk practices in the Chicago office of Banner & Witcoff, Ltd.
Office
Ten South Wacker Drive
Suite 300
Chicago, IL 60606-7407
T 312.463.5000
F 312.463.5001
E Emailcrenk@bannerwitcoff.com
Education
B.S. 1983, Iowa State University
J.D. 1988, University of Minnesota
Bar Admissions
1988, Illinois
1990, Minnesota
1991, District of Columbia
Court Admissions
U.S. Supreme Court
U.S. Circuit Court of Appeals for the Federal Circuit
U.S. Court of Appeals for the Fourth Circuit
U.S. Court of Appeals for the Fifth Circuit
U.S. Court of Appeals for the Sixth Circuit
U.S. Court of Appeals for the Seventh Circuit
U.S. District Court for the Central District of Illinois
U.S. District Court for the Northern District of Illinois
U.S. District Court for the Western District of Michigan
U.S. District Court for the Eastern District of Wisconsin
Supreme Court of Illinois
Supreme Court of Minnesota
District of Columbia Court of Appeals