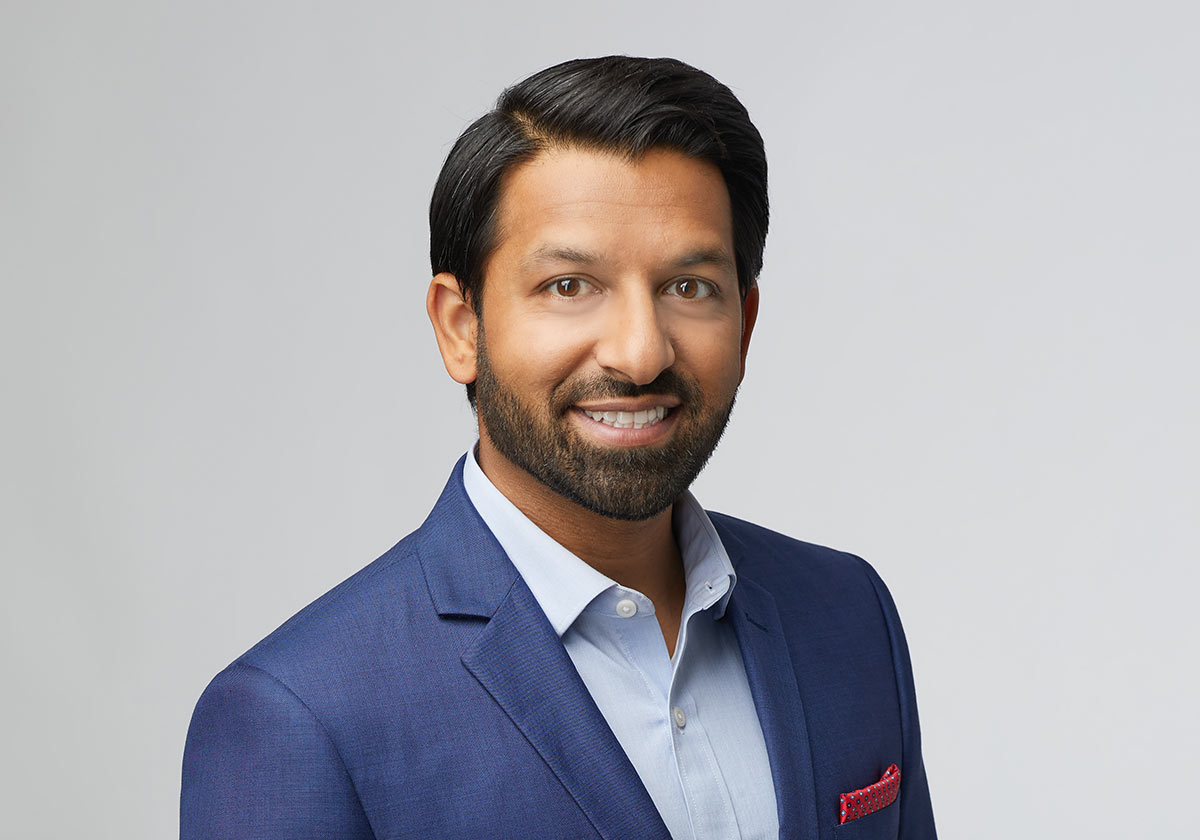 Aseet is a patent counsel and intellectual property strategist. He specializes in building and managing strategic patent portfolios and guiding clients' in-house patent programs. Aseet has experience with utility and design patent prosecution, IP counseling, and patent litigation matters for a wide range of industries.
Aseet frequently writes, teaches, and speaks about the protection and enforcement of inventions involving the Internet of Things (IoT), industrial Internet of Things, augmented reality (AR/VR), artificial intelligence (AI), and digital health/medical devices. Aseet often collaborates with engineering and product management executives to help them identify innovations and to develop an appropriate protection strategy, considering their long-term business goals. He is relied upon by the c-suite to provide insights into risk management, acquisition strategies, and IP related issues that arise in the course of business operations.
Aseet relies on his experience as a former Patent Examiner at the U.S. Patent and Trademark Office when representing clients in all phases of the prosecution of patent applications. While at the USPTO, he specialized in high technology inventions such as memory devices, RAMs/ROMs, flash memories, caching algorithms, and memory partitioning techniques. Before serving at the USPTO, Aseet worked as a programmer for Trilogy Software, Inc. in Austin, Texas, where he helped develop and deploy multi-million-dollar software products for Fortune 500 clients. He was Java Programmer Certified by Sun Microsystems and has developed e-commerce software using Java, Javascript, relational database technologies, and other web technologies.
Aseet is Vice President of and serves on the board of the Chicago Intellectual Property Alliance (CIPA). He developed CIPA's partnership with Girls4Science, enabling CIPA members to volunteer to teach young women about patent, copyrights and other legal topics as they relate to the current science topic of their semester. He was recognized in Lawyers of Color's "Hot List 2013," an inaugural publication that honors early- to mid-career attorneys from six different regions in the U.S. who have excelled in the legal profession. Additionally, Aseet was featured as a "Leading Lawyer" in the 2022 edition of Law Bulletin Media for intellectual property law.
University of Illinois at Urbana-Champaign




2000, B.S., Computer Engineering




Loyola University Chicago School of Law




2005, J.D.



Bar Admissions
Court Admissions
U.S. District Court for the Northern District of Illinois
U.S. Patent and Trademark Office
U.S. Court of Appeals for the Federal Circuit